Jibben of ShaFai Annemirena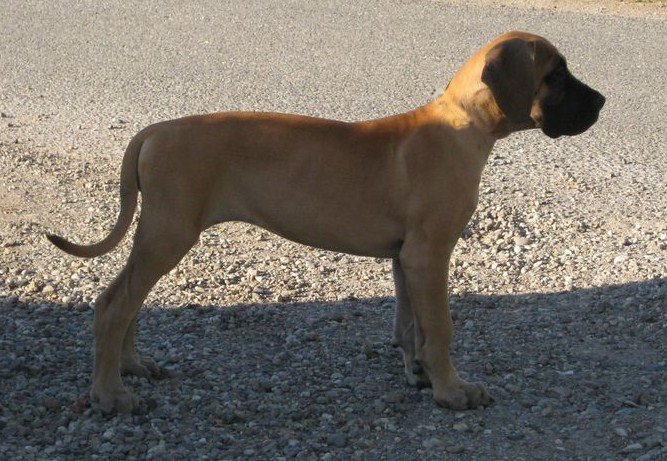 Jibben of ShaFai is the first-born daughter of our Chien-d'or Shanuy de Damacan and Faith Annemirena. Her name has a meaning. Jibben means "new live" and "of ShaFai" is a combination of both names of her parents.
Her name means "new life of Shanuy & Faith".
Jibben is born at Anneke and Henk. We had the opportunity to follow everything from the beginning and we enjoyed the puppies so much. Since 11-05-2011 Jibben lives in our house and we love her. She is such a happy Great Dane girl and everything goes so well with the other Danes here. Very special to have a daughter from our Shanuy in the family.